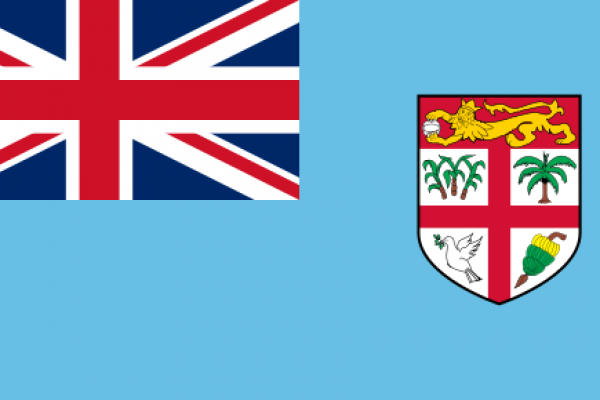 The footer for our fence is completely poured!
We are praising God for the strength and energy He gave us to tackle that goal today.
Mr. Brandon wasn't confident that we would finish pouring the footer since we only had a half day of work, so the team was determined to prove him wrong! They worked hard and finished before lunch and were quite pleased with themselves. In the process of working on the footer, the team set new records of one batch of concrete mixed in 7 minutes and 20 total batches mixed in a full work day. Looking forward, we will finish blocklaying on the set concrete and begin drilling holes for rebar. Pretty soon, we will see a fence going up! Looking back at the fact that we began with just a property line on a hill, we have certainly come a long way. Our team has been working incredibly hard. Our dedicated painters are not to be forgotten, and have started second coats on the bunk beds in the dorms. The conversations and songs we hear floating out of the dorm while they are painting are always very entertaining.
We were able to get out and use our evangelism training this week, which was such a fun and rewarding time. Our team performed a presentation at Agape Christian school for over 100 kids. We included songs, puppets, balloons, and sharing in the presentation. Everyone looked like they were having a blast. When we finished on stage, the team went into the crowd and handed out wordless bracelets and balloon creations. They did a good job of tying the bracelets to the gospel message and tying the balloons to some type of Bible story or character. They are eager for another evangelism opportunity that we have coming up tomorrow where we will walk to a nearby village. Please join us in praying for that opportunity that the kids would speak boldly about Christ and the people in the village would be receptive to what they have to say.
After our opportunity in the school, we spent the second half of our day souvenir shopping. The shops were in the downtown part of the city and it was a very interesting experience. Each shop was small and crowded, some with unique things to purchase and some with cheaply made things that clearly said "made in China" on them. Overall, though, the kids did a good job of hunting for deals, bartering, and finding some pretty cool stuff. All of the boys purchase Bula skirts and they are eager to wear them on Sunday. We are just as eager to see them wearing them! No worries, parents, I'll be sure to take a picture! After shopping, we had supper at a local Indian restaurant. The food was delicious, though a bit too spicy for some of us. Good thing we all had milkshakes to even out the spice!
KP has been learning to make our own version of curry. We have had several national meals for supper where Mrs. S has brought the supplies and showed us what to do with it. Chicken, beef, and vegetable curry, homemade tortillas, rice, chutney, and a soup are all things we have learned to make the authentic way (but with way less chilis than normal).
From the team:
Geli R.- Fiji is so much fun. I'm having fun with my team working on the fence and painting and getting to spread the word at an elementary school. I am also growing closer to god and getting to know my self better.
Elijah R.- Having so much fun here in Fiji! We've made great progress on our fence and today we finished pouring the footer. Yesterday we got to present at a school which was a great time. I'm excited for what else we get to do while we're here.