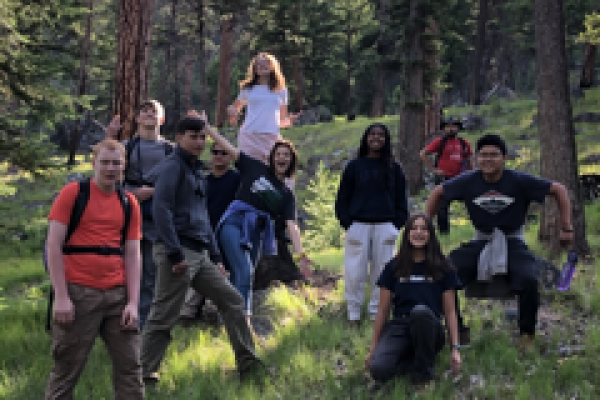 A New Week Has Begun
A New Week Has Begun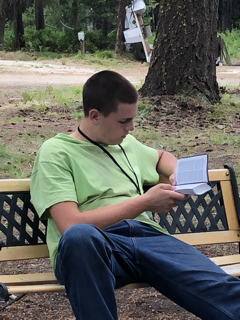 Greetings from Idaho! It's been a relaxing weekend as we finished up our work week on Friday. The team did a wonderful job and made excellent progress on our brush clearing and wood removal projects on Friday. Even though some of the team wasn't feeling very well, everyone did their best and worked together well to help out those that were moving a little bit slower. By the end of work, everyone was ready for the fun and rest we had planned for the weekend!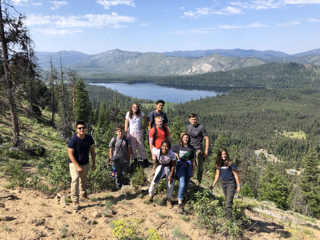 On Saturday, we started out with a hike up the mountain near camp led by Miss Lori and Mr. Eugene. Those who stayed in camp had the opportunity to take naps and relax a little bit. The teens who did go up the mountain got to enjoy spectacular views of Warm Lake and enjoy some time seeing the beauty of God's creation. We challenged the team to catch up on their memory verses in order to earn a trip to the lake, and they stepped up above and beyond our challenge! Everyone caught up on verses, and some even got an early start on their weekly review! They enjoyed a well-deserved trip to Warm Lake for some swimming and rest in the sunshine.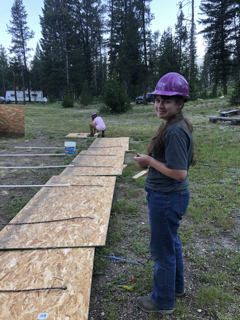 Sunday, the high school campers arrived. Our group was able to join in on the welcome celebration and help them get unloaded. After dinner, we performed a skit and the kids did amazing! The high schoolers loved that introduction to Teen Missions. This week we will have opportunities to share about Teen Missions and give testimonies during their mission time in the mornings. The kids got to work early this morning prepping the volleyball and basketball courts. We will also be installing a frisbee disc course and gaga ball pit. The cabins here at camp are in need of some repair. We will be fixing stairs and painting this week as well as continuing to remove vegetation around the buildings.
Please pray for our members who are a little under the weather. It is so nice to see the team support one another and encourage rest for those who need it. Your kids are amazing. Thank you for allowing them to serve the Lord in Idaho this summer.