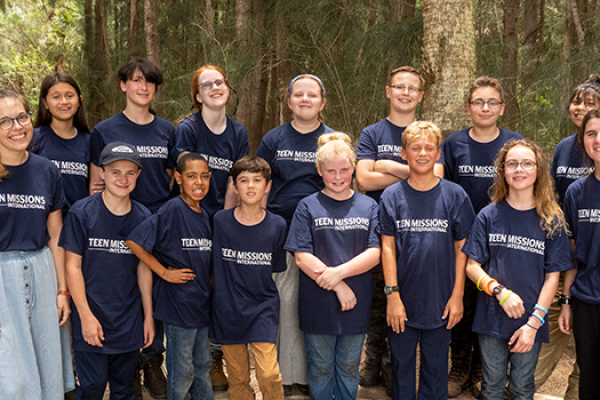 Another week of work is almost done!
Hello friends and family!
Great things have happened since our last report.
The kids have started work on a sand volleyball court. They have been shoveling sand from the top of the hill and hauling it all the way down to the court. It has been tiring but they are doing a fantastic job.
They have also been working on clearing brush around the pond. They worked really hard at it today, and have made great progress.
Earlier this week the weather turned pretty warm. It was hard on the kids working out in the tiring sun. However the Lord has blessed us with really good weather the past few days. The cloudy skies and cool breeze have really helped the kids as they work on their projects.
The kids have also been learning in their Bible classes! The team does Bible Study every night. The book we're going through is about having a content heart. The classes challenge the kids do search their heart, and be grateful for what God has done for them.
Every other day, we do classes with all the girls and guys separately. This class is about doing the right thing. The book brings the kids through a discussion on sin and how it affects our relationship with Jesus.
Overall the Iowa team is doing well and growing. We're grateful for all that was accomplished this week!
In Christ,
The Iowa Team