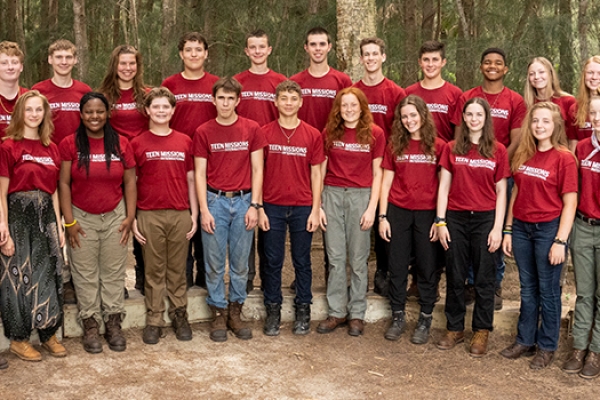 Growing Closer
Growing Closer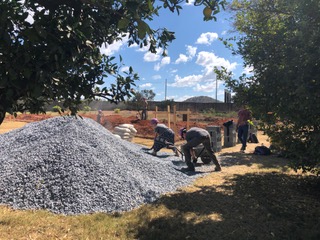 Team Zambia Has completed pouring the concrete foundation and is now laying the blocks back up to grade. Gabby, Jack, Josiah,Kenai, Jen, Lacey, Izzy, Mari, and Franshesca, have all layed block, putting their training to good use . Peter, Joel, Albie, Samara, Grace, Jonathan and Joseph have worked on mortar and concrete mixing. The trenches on the larger building are getting closer to completion as well.
We have enjoyed good discussions in our Galatians Bible studies as well as awesome verses that the team members are sharing with each other after private devotions in the morning.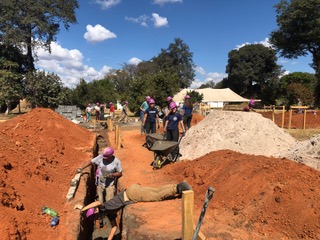 On Tuesday the team enjoyed their first outing to some local shops to buy snacks and other items. The fast food stores were open for takeout only so the team simply ate next to the buses in the parking lot!
Testimonies from team members:
After a long plane ride and two weeks of Boot Camp and many changes made to our team, Team Zambia reached Ndola as one group! Changing teammates has put A curveball in our expectations. But our disappointments are gods appointments. And seeing God move in our team and bring us together has been an unforgettable experience. The work is hard, but beneficial. It has taught me to work hard and sacrifice my comfort for the glory of God. Getting up in the cold mornings makes me thankful for the pleasures at home and a supportive family praying for me and my team. A big thank you to all the parents and supporters praying for us. We can feel your prayers.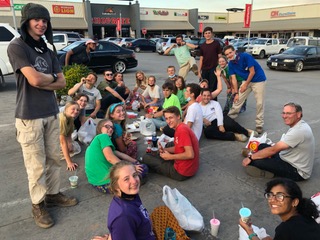 Matthew B.
Zambia has been great! Great weather, great base, and great people! The team is great, and I'm so glad I get the chance to know everyone. I love the progress that we have made on the project, and look forward to seeing how it turns out! I am also looking forward to seeing more of Africa at Victoria Falls!
Peter G.
I've been learning a lot during our Bible study in personal Devos. My cat pictures still have not come in the mail, that's very sad. Work has been fantastic and going very fast. My social battery is like one of those batteries you keep flipping around to get whatever juice is left in it and it's being recharged every night.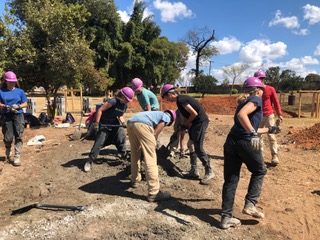 Kenai A.
Hello! I am happy to report the weather has been brilliant. We all got to go to the mall as a group. Our trip was fantastic, and I know I greatly enjoyed the experience and the ability to see some civilization.God miraculously got us all through the two week quarantine with minimal illness and no fevers. With his strength we have been able to pour the footer for a first building! After about two weeks of work we can finally start quickly. I really enjoyed our ability to fellowship and grow as a team during this time. So none of us expected to stay in Ndola, it's giving us all a great place to be safe from Covid yet still work on a project. My team is amazing, and the more I get to know the group the more I love them. I'm so glad it all worked out for us to be together I can't imagine a better team. The many of us had never dreamed of coming here, God had us together for a purpose. The leaders are superb, and I've been learning much from their wisdom. It's funny how much I miss the small things from home; I knew that it will let me appreciate it all the more when I get home. I'm so grateful to have the opportunity to make a difference it's positively eye-opening. I've been able to clearly see God's Working in our group and the events that got us here. And I'm sure that he's not done yet. God has blessed us in so many ways, even just in allowing us to leave Florida. We're very fortunate. I can't wait for the next two weeks of our trip, and finally seeing a building start to rise. So in short, the weather is bright and warm. We're working hard and enjoying fellowship as well as growing in faith and knowledge. I'm so happy to be here, and excited to continue the work God has for us.