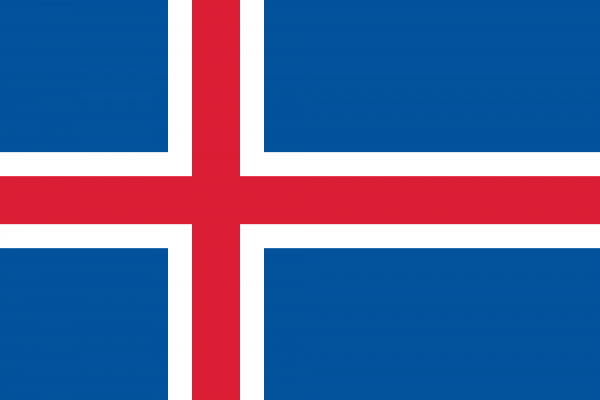 Happy independence day from Iceland!!
We have officially been here for almost a full week.
After our arrival last Tuesday morning (June 28th) We have been hard at work here, repairing a fence, clearing brush, painting fences and buildings! The team has been able to experience tremendous views of the mountains and volcanoes as well as waterfalls. We have been incredibly spoiled in every way. The Icelandic people have been incredibly hospitable and welcoming! The weather has been a vast improvement from Florida and the teens don't seem to mind the 24 hours of sun. Each night we have been blessed to hear a team member give a devotional for the team. It has truly been a blessing to hear how God is speaking to each and everyone of these kids!
Saturday afternoon we went on an outing to go swimming at a pool in a nearby town, which was a very interesting experience. Afterwards the team was able to go into a nearby grocery store where they were able to purchase Icelandic snacks and beverages. Sunday afternoon we attended church in the chapel we have been lodging in for the past week. The team enjoyed the sermon and Tate C. was asked to read Psalm 1 for the church. We concluded the afternoon with bible quizzing and a short devotional lead by Ellie K. Tonight we are planning a fourth of July celebration for the team! We will be preparing Icelandic hotdogs, and french fries.
The rest of our time here we will be preparing for Kotmot, A large conference held here. We are very excited to be helping prepare for such an exciting event!
Please pray for:
-Team unity
-Diligence
-Good health
-That we will be able to receive more materials for our work project
A few words from our team members:
"I like the view here in Iceland, the scenery is great! I am also enjoying the project that we have been doing. Our team can get a lot done when we put our minds to it." -Gio M.
"Iceland is really beautiful. The land is open and you can see God's beauty really clear here."-
Tate C.
"Despite my initial doubts of being so far from "my comforts" This has been an experience without any distractions; which in return has been greatly rewarding."-
Ella H.