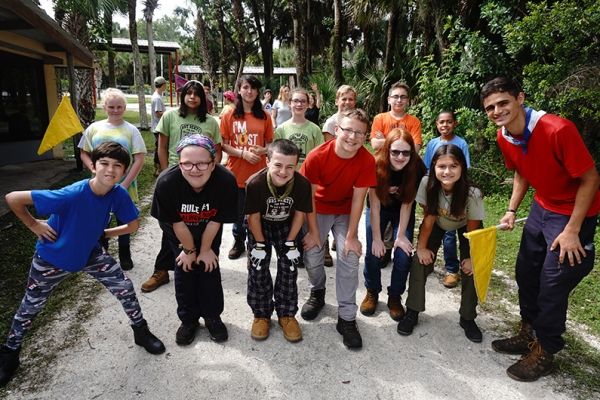 Hello from the Iowa Preteen Team
Hello from the Iowa Preteen Team!
Everyone has arrived safely for training at the Lord's Boot Camp! Today we have begun our training with Bible classes, digging class, and music. The team members are adjusting to the schedule and are getting to know one another and have begun to make friends with each other.
It has been very rainy here in Florida and many places here at camp are looking a lot like a swamp. Some of us are battling blisters, but we are being well taken care of.
A lot of the kids have enjoyed running the Obstacle Course each morning and they are really starting to build teamwork which is an awesome thing to see. Everyone loves going to the pool and just having fun together. We look forward to the days ahead to build teamwork and learn many new things that we can use when we go to Iowa.
We are still figuring out each team member and how each person reacts and functions, but we are following policies that Teen Missions requires us to use. Please continue to pray for the Iowa team that they would grow together as a team and that they would adjust to the schedule.