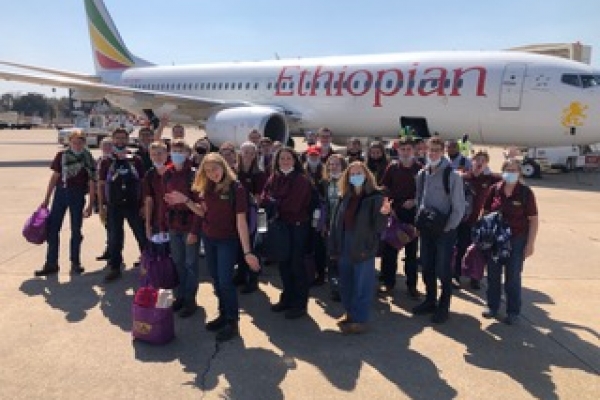 Hello from Zambia!
Hello from Zambia,
we've been here a few days and are getting used to the time change. After a long night of rest the team got to get a tour around the Ndola base and see the BMW projects and gardens. They were all excited to see the OC (obstacle course) for boot camp in Zambia. The team has begun work projects that the other Zambia team would have been doing before we were combined.
We began digging the ablution block foundation in earnest this morning….
Here are some words from the teens on their experience up to this point:
Lacey W. "While I am sad that some of our teammates could not come to Zambia with us and that we have to quarantine in the Ndola base for 14 days, I am excited for the new project and teammates."
Samara T.
" Boot Camp was everything I thought it would be and way better. I heard from my mom and other people how tough it was, but besides losing eight great people to covid which was really hard, I loved Boot Camp Way more than I thought I would. Except the whole time I didn't know if I was going to make it to the field. We had sent in my passport to be renewed almost 3 months ago and it still wasn't there. Everyone said to just pray about it so that's what I did constantly, as much as I could. I had to tell myself to trust God's will to be done over and over again. And they were even times when I almost wished it wouldn't come. It got down to the last two days and I had excepted by now that I probably wouldn't be able to go. But God does do miracles and it made it to my house within a half an hour of when it had to be sent to me. God chose every one of us to be on this trip and did miracles to get here. I think He kept it to the last minute so I would pray to Him and learn to trust Him so much more. Even though we've already had some rough surprises on the field and it's only the second day I'm so thankful He allowed me to go on this trip for Him."