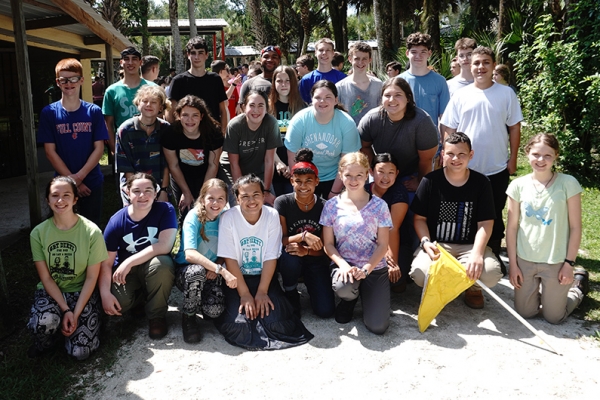 Hello Parents from soggy Boot Camp!
Hello Parents from soggy Boot Camp!
The team is doing well and everyone is in good health. They are united and work very well together. They are hard workers and so helpful when asked to do a task.
The team got 1st place on the first day they ran the Obstacle Course (OC) & disqualified (DQ) the next two times we ran. They keep increasing the number of team members they get over the Wall each day.
We have had rain every day. Some days one shower, others two or even three. We have new tents this year, so everyone has a dry tent to sleep in. There are puddles & mud everywhere, but the blessing of rain means cooler weather.
So, I asked the following team members these two questions: What do you think about Boot Camp, and what is God showing you while you are here?
Ayden B. - Boot camp is educating. I have learned how to tie steel & make concrete by hand. I am enjoying the classes.
Rachel Kanagy - Boot Camp is hard in a good way. It is helping me learn to grow in my walk with the Lord and in life.
Shyann C. - I LOVE dessert at mealtime!!!!! Boot Camp is fun and adventurous.
Geli R. - I love Boot Camp and the training we are getting for our mission field. I love how God is teaching me about Him when I read His word.
Ben N. - I'm learning how to lead younger people to the Lord at Boot Camp.
Aislynn M. - God is showing me how to have patience with others.
That is all the comments I have for now. If your child hasn't made a comment in this or the last update, it will be in the next update.
Thanks for all the prayers, keep them coming.