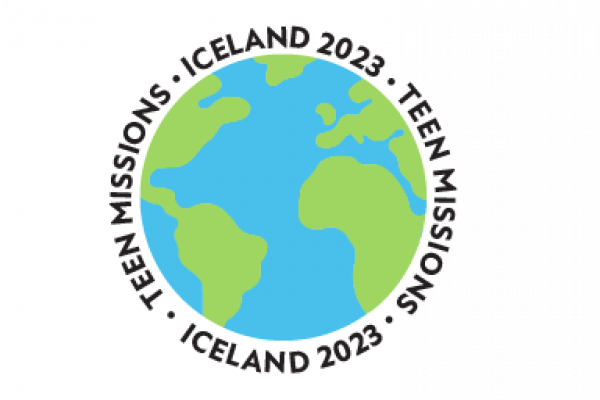 Hey yall! Team Iceland went on our long awaited Golden Circle tour!
Our first stop was in the sweet town of Eyrabakki where we visited a missionary host family some of us met last year at Kotmót. Filled with warm coffee, chocolate wafers, and nostalgic cupcakes, the team headed to the black sand beach of Eyrabakki. After seeing the black sand shores, the team picked some purple lupine flowers on the walk to the bus.
Our next stop was þingvellir, the place where the Atlantic rift is most apparent. The team walked through the valley of the rift! At the top of the walk was a beautiful view of the Golden Circle awaiting us.
Next, team Iceland road tripped to Gullfoss. Now Gullfoss was a waterfall of the glacier water that comes through. The team was able to get very close to the water and things got very misty! Some of us had to pull out our ponchos to keep from getting drizzled.
Finally, our last sight was Geysir, the first geyser given its name, hence why all other geysers are called geysers. The team saw it erupt twice and caught it on camera! The smell of sulfur filled our noses as we walked to the Geysir tourist shops. Many team members bought trinkets and warm hoodies.
Alas, we are almost done with our time here in Iceland. It was our second last work day today and many projects continued. The team readily works and wants to finish things before Kotmót and before our departure. Painting, polishing, cleaning, building, team Iceland is ready for anything and displayed that greatly today!
Nevertheless, we are looking forward to being at debrief. We have been working on our debrief presentation, so look out! We are also excited to share with loved ones all the Icelandic cookies and chocolates we've been munching on!
As our departure day draws near, please pray for safe travels. Pray for rest when we have to wake up very early for the flight and endurance as we get ready to hop into debrief classes.