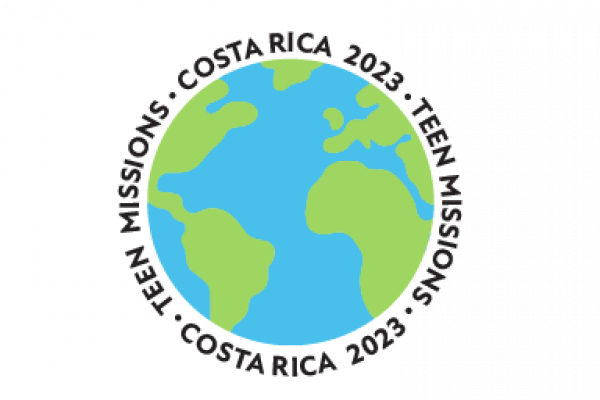 Hola from Team Costa Rica!
We are a little over half way done with our time here in Costa Rica. The team has been working hard on their construction project, they are plastering the classrooms and have made a lot of progress on the office. They have fun with the process of plastering the walls and painting the windows.

On Monday we had some heavy rain and the team enjoyed the cool weather that came with the rain. On Tuesday the team put together and practiced a new presentation that they will be doing on Friday for the kids at an elementary school. They learned two new Spanish songs for the presentation and they are really looking forward to being able to present them.
The team has been enjoying "KP walks". Once they are finished with their responsibilities, the two KP and the lady leaders have been going on short walks to get out and see the beautiful nature around this area. The lady leaders also enjoy this as it's a good time to get to know them better and hear all their funny stories. Today the team had the chance to serve the community by painting the long fence around their elementary school. The team was excited to get to go out and do something to help the community. Afterwards they got to enjoy some ice cream from the ice team truck!
Lauren B- dear mom HAPPY LATE BIRTHDAY!! I hope you had a good one! But anyways I have loved my time here with my team and the community!! We have gotten so far on our project and we're evangelizing tomorrow so wish us luck! I love you guys so so much I'll see you soon!! Love you.
Sadie P- Our team has accomplished many things so far this summer. We have enjoyed working and building both of our projects, and we had a great time painting at a small school nearby. Unlike last year, where the girls slept on the ground with a bunch of cockroaches, this year we sleep with many moths, lizards, and other bugs. I think I like the change from cockroaches. I'm so glad that the Lord has remained faithful in ensuring our safety and health!!! We have been doing a bunch of super heavy lifting and such, and it is truly a miracle there has been no broken bones or major injuries. The hardest part of each day for me honestly, is when Mr. Josiah calls "Devos are over" lol. Jeremiah 17:7 "Blessed are those who trust in the Lord and have made the Lord their hope and Confidence."
Miss.Lane- Hi! Our time here has been really nice. I have enjoyed getting to know the people here and learning about their culture. I love getting to lead this team and getting to know them has been a lot of fun. I enjoy being able to serve along with the other leaders and help guide this team closer to God. Seeing this team serve the Lord through serving the people here in Costa Rica with a joyful heart has been a big blessing.

1 Peter 4:11- If anyone speaks, they should do so as one who speaks the very words of God. If anyone serves, they should do so with the strength God provides, so that in all things God may be praised through Jesus Christ. To Him be the glory and the power for ever and ever. Amen.