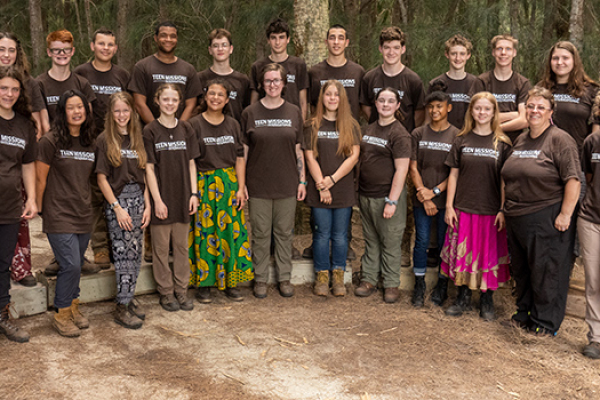 Honduras Boat Report
The team starts their day bright and early at five am with the sun already peaking over the horizon. Then they get to engage in Bible study while watching the sun rise coming over the river. The beauty of this is that as they learn about God, they see first hand His beautiful creation.

Over the last six work days, the team has completed approximately 100 yards of fencing on the BMW base here in La Mosquitia. The team has greatly improved on their steel tying abilities and their ability to make and mix concrete.

KP has learned how to make chocolate chip cookies from scratch, lo mein and fried rice, and to turn cucumbers into pickles (this is just a few things KP has done). The KP team is learning a lot of different techniques in the kitchen on how to feed a team of hardworking, hungry teenagers.

Overall, the team is growing spiritually and closer to each other and God each day. It is amazing to see how much they have grown over the past couple of weeks, and it will continue to be amazing to see what these kids will do in the upcoming weeks.
Team Testimonies Rachel Kanagy
We were moving rocks and I was alone to move some rocks that the guys couldn't move. I'm grateful that God gave me the strength and willpower to be here and to work hard.
Issac Epting
When I first arrived at boot camp in my mind I thought "What da heck did I just do with my summer". As the days went by I could feel God's presence. And I learned what it meant to love God and worship him.