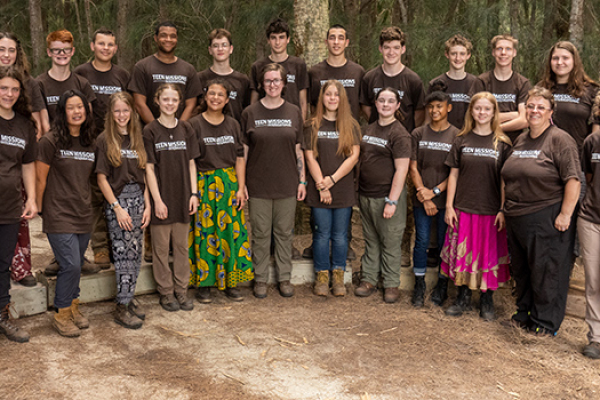 Honduras Boat Team
The Honduras team has been prospering greatly in that which we have been doing. All the team members have been growing both as a team and individually in their walk with Christ. We have been working on building a fence for the Teen Missions base we are staying at in La Mosquitia, so each teen has had a chance to enhance their abilities with concrete mixing/pouring, as well as their steel tying. They have also been able to enjoy walks through the local area, taking into account COVID-19 precautions, of course. The weather patterns are really odd: one moment it's sunny and clear and the next it's pouring rain. Thankfully, we have been provided with dry places to hang our clothes after washing, praise the Lord! God has blessed this team greatly and we look forward to what He has in store for us in the next few weeks of our adventure.
Web testimony: Ben N.
La Mosquitia is a beautiful place and I am so excited to be here. We've been building a fence for the Bible, Missionary, and Work center here and we are so excited to be working for the Lord.
Web testimony: Shyann C.
When I first got here, I thought that it would be hard to be able to communicate and share with the locals, but God is showing me greater things than I could have ever thought. And now it is getting easier and easier to communicate with the locals.