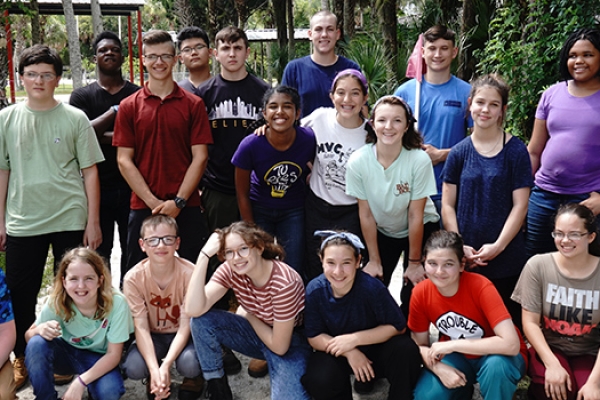 Idaho
Everyone arrived safely from the airport and as they were being dropped off by family.


Our team is 21 strong. They got busy memorizing Scripture and helping one another get organized in their tents. We experienced our first rainstorm on Registration night, but everyone has had nice dry tents!! Orientation day went well as people got to know each other better. We ran the OC for the first time that day and learned a lot. Everyone had a lot of fun, and the formation of team unity has begun! Right now, we have 11 girls and 10 boys. They ran the OC again this morning, and were vastly improved on the Slough and staying together as a team. Our construction classes began this morning with block-laying and concrete. Our evangelism classes will start this afternoon, just after we all learn to do our laundry in buckets! They are all doing well and adjusting to the flow of Boot Camp. They love to worship during the evenings, and want you all to know they're doing well!
Member Testimonies:
Rebekah G. "Hi, I am count off number one, and yesterday I made it over the Slough and the Wall!"
Isaac B. "I'm fine, it's been alright, but I should have brought a head lamp."
Abraham C. "No A/C. There is an Obstacle Course with a mud pit."