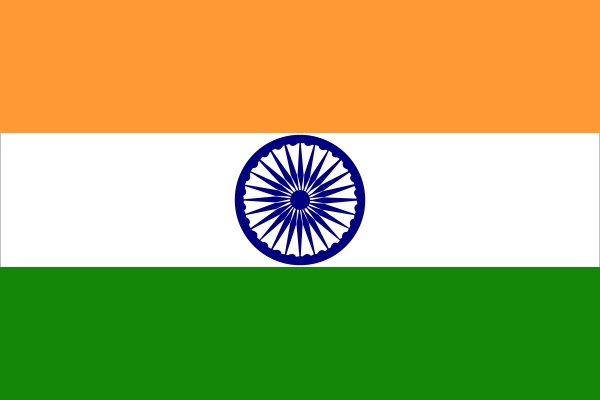 Namiskarum from King's Ranch in India!
The whole team (minus 16 duffels) made it safely to India despite many obstacles. One girl on our team tested positive for Covid three times while safely quarantined before finally testing negative twice just hours before the bus left Teen Missions. Our travel also included a flight delay in Orlando that left us running for our flight in Frankfort and resulted in the loss of over half our luggage in Delhi. We are hopeful that our luggage will catch up to us any day now and the kids are anxiously waiting for their belongings. Despite these challenges the kids have had great attitudes. Ryan had the opportunity to pray for several people in the airport and Cambree has had a smile on her face every minute whether praying over the property or braiding all the girls' hair.
The kids (and leaders!) arrived tired and excited on Wednesday and struggled through day one with little sleep. Our kind hosts made traditional curry for lunch and dinner which our kids ate with gusto. They kindly made it "bland" for the Americans.
On Thursday the kids got caught up on laundry and divided the available clothes so everyone could have clean clothes today whether they had their luggage or not.
Today the kids had their first clinic day with praises and challenges aplenty. India is a primarily Hindu country with brightly painted Hindu temples on almost every street corner as a highly visible reminder of the spiritual darkness that consumes this bright country. This darkness was especially visible to our kids today as the clinic was held in a government building across from a Hindu temple.
Because it is illegal to convert to Christianity, our kids were not able to share the gospel or even pray with the 110 patients they saw at the clinic, although we had a private prayer closet that prayed for every patient in silence.
The kids all returned from the clinic in high spirits and are anxious to go out again as soon as possible.
Please continue to pray for our kids to have boldness and discretion and for the spiritual revival of the beautiful people in this bright country.
"We arrived in India two days ago and we've spent these days adjusting. The place we are staying at is really nice. I feel so blessed to have showers. We did our first eyeglass clinic today and the language barrier proved challenging, but we gave out a lot of glasses. I'm looking forward to the days when we can pray over everyone and play with the kids." Abby S.
"Wow! What an adventure we have had so far. The people of India are best described as "colorful." Everything is so vibrant, the land, the clothes, even the buildings are all bright!" Kaleb L.
"Wow! We had our first clinic today and it was wonderful! I got to take so many pictures, but I ran out of room on my SD card! I'm loving India and the food is phenomenal!" Abby R.