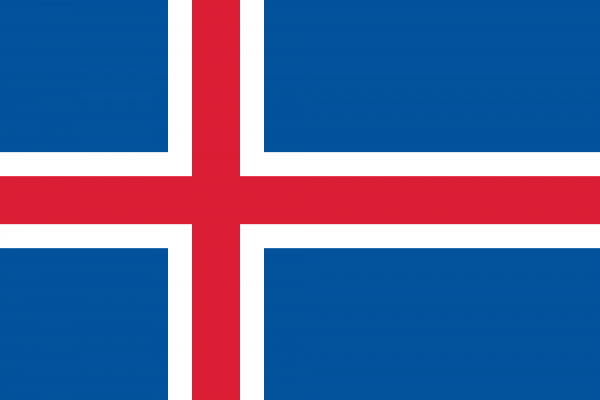 Only 20 more days to go!
Time here in Iceland is flying by!
Friday afternoon the kids were hard at work moving out of the chapel to our new temporary home. We moved up to the Skalinn building where we will be staying until Kotmot. Some of the kids worked incredibly hard getting both Skalinn and the chapel cleaned for the transition, while another group was continuing construction on the ark. Saturday was an adventure to say the least. We were given the opportunity to visit a glacier and a black sand beach. Since we only had a 16 passenger van we broke up the team in groups of two. Group one made it to the glacier and might I say it was a beautiful sight! Unfortunately on our way to the beach the van broke down. Mr. Mike, Mr. Gabe and Ms. Delaynie led the team to the nearest town where what was supposed to be a 20 minute walk turned into an hour and a half walk. Fortunately, The walk was absolutely beautiful and the team got to experience God's great creation through the amazing mountains, valleys and waterfalls. Even though it was an unfortunate circumstance, it quickly turned into a blessing in disguise. On Sunday the team attended the neighborhood chapel ones again, and concluded the afternoon with verse quizzing, which many of the teens have began to enjoy!
Today we are very excited to celebrate Katie S. 16th birthday!
She gets to spend the day on KP and we will be celebrating this evening with a meal of her choice and desert. We are so happy to have Katie S. on our team and we are privileged to be able to celebrate her special day with her.
Hi everyone! Happy early birthday to my sister Lydia and Peyton. A big shoutout to the Mugge family and everyone at cross bridge church. Thinking and missing you all! We have been in Iceland for a week and a half now. While bootcamp felt like a year, the fried has felt like only a couple of days. I do not miss the OC or the slough or bucket bathing in the lake. Bootcamp proved to be difficult yet necessary. Here on the field, daily life is much different than I anticipated. We have showers, cots to sleep on, heated rooms, clean water for laundry, and much more. My free time often consists of a nap. It has been enjoyable to serve in whatever capacity available. The work however is still hard. The Icelandic people have showered us with kindness, and I pray that while we are here we also be a huge blessing to them and the ministry here. Bye! -
Charity M.
Being in Iceland is a lot better than Florida, considering the fact that I can stand in one place and not be soaked in sweat, and my cloths can dry a lot faster. Our host in Iceland in Kirkelaejarkot are the most generous people. Meal time is the best because I'm always hungry. God has been working through our teams lives and this had been a great experience. -
Donavan C.