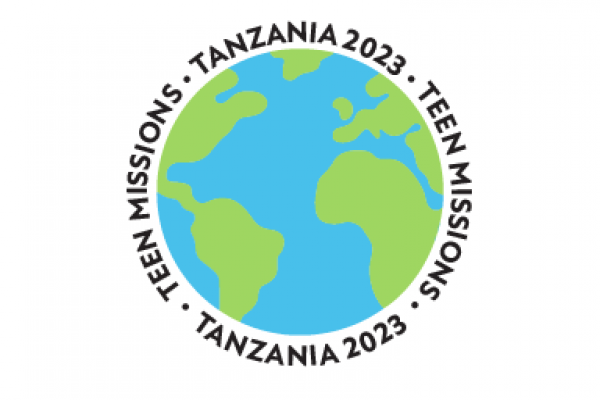 Tanzania Safari
Monday, we finished working on projects at the TMI Base here in Tanzania. We enjoyed the projects and working alongside the BMW students here. They are a great encouragement to our team and many memories have been made. Their joy is contagious, and we are going to miss working with them!
Tuesday Morning, we packed and prepared for our Safari. The jeeps came and picked us up after lunch and we headed out on our adventure. The first stop was a large grocery store for some travel snacks. It was about a four-to-five-hour jeep ride to our camp for the night. When we arrived, dinner had been prepared for us. It was a three-course meal. We felt so spoiled. The food was delicious, and it was a nice time to visit with each other and talk about the beautiful countryside we had just traveled through. It was almost nine o'clock when we were done and headed to bed. The Camp we stayed at had tents with beds inside. Everyone was overjoyed to have a bed to sleep in. They also enjoyed actual toilets instead of the squatties that we use at the base. Your children have become extremely thankful for the "little" things that we enjoy and take for granted every day. It was fun to hear them express their thankfulness.
Wednesday, we awoke around 6:30am to have our personal devotion time before breakfast. Once we had finished, we loaded up in our jeeps and headed to Ngorongoro Crater for our Safari. What an amazing trip! We spent about four hours touring the crater seeing many of our favorite animals. Elephants, Giraffe, Cape Buffalo, Lions, Warthogs, Rhino, Hyenas, Hippos, Zebras, Wildebeest, and many types of deer and bird species. We stopped and had a picnic by a small body of water that had hippos in it. What fun to hear the sounds they make! It was a special day, and everyone had a ton of fun. We stopped and had dinner on the way back and made it back to the base around 11:00pm.
Today we slept in a little bit and then headed to town for some souvenir shopping. There were a couple of staff from the base that went with us, and it was fun to shop for our loved ones and supporters back home. So many fun things to choose from and you have generous children. They enjoyed finding the perfect gifts! Tonight, we will continue to finish our Bible study on Philippians and work on finishing up our 40 memory verse reviews. They have been working diligently to complete their verses and it has been fun to see them say all forty at once! What an accomplishment.
We were asked to come to a Christian school near where we planted trees the other day, so tomorrow after breakfast the team will do their last presentation. Afterwards they will start cleaning up and organizing. Saturday we will have a special time of devotions with the staff and students here at the TMI base and then they are making us a traditional meal for lunch before we finish packing and head to the airport for our travel back to debrief.
Thank you all for your prayer and support this summer. It has made all the difference in the world. Thank you for sharing your children with us. It has been a joy to get to know them. This team has become very close and feels like a family. Please pray, as this closeness is hard sometimes to leave at the end of the summer.
Anna P. Howdy family. My jaw hurts from smiling so much. Seeing all the animals yesterday may have been the most excited I've been in my entire life. Also driving and seeing the people, culture and climate is so cool. God's creation is so beautiful and I'm so happy and grateful to be seeing it. Love y'all
Sela T. The Safari was amazing! We got to see so many incredible animals so up close. Not to mention the views were so beautiful. I really enjoyed being able to experience so much of Gods gorgeous creation! love you Mom, Dad, and Dog
Catherine N. The Safari was so fun and beautiful and I could see God's majesty in the mountains and the land. I'm so excited to share all the pictures and stories. I love you Mom and Dad and Julia!
Acelyn W. Being able to go on a Safari made me see the true beauty of Africa. And, after being on base for so long, it was nice to have a night spent on the mountainside. IN BEDS! It's been a month since I last touched a bed. So far, the two most beautiful things in Africa are the people and the mountains. God is so good.
Spencer J. Hey y'all, the Safari was amazing. We saw 4/5 of the big five, and the Caldera was amazing. I can't wait to see y'all next week.
Lauren K. The Safari was so amazing! The views were so breathtaking, and we saw so many up-close animals. I really enjoyed seeing Gods stunning creation so up close and with my amazing teammates!