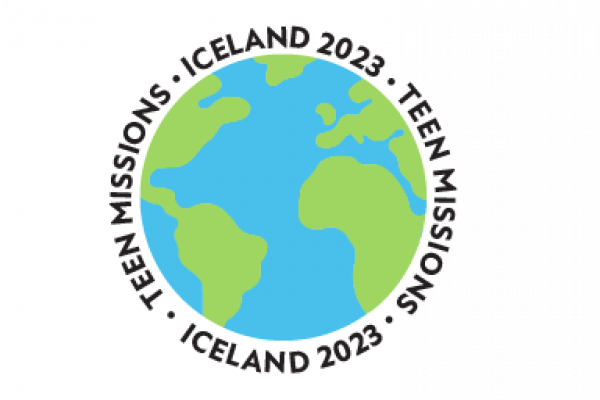 The Iceland team has arrived safely!
Hi everyone,
We (the Iceland leaders) wanted to let you all know that God has provided us safe passage to Hvolsvollur (our destination in Iceland)!

The team is very thankful and glad to be here. As many of you know, our flight was delayed by a day due to an issue with a sensor on the aircraft. The airline provided our team with hotel and meal vouchers, so we were definitely taken care of. But you can imagine how relieved we were when we boarded a different plane that actually took flight the next day.

We did have an encouraging experience while we were waiting for our original flight (on 7/3); when our team heard over the pa system that our flight was going to be delayed (before it was officially cancelled), Megan W and Matthias L suggested that we bring the issue before God in prayer. After doing so, one of our leaders (Miss Sophie C) suggested that we enter a time of worship with singing while we were waiting for an update. As soon as the team started to sing our first song (Father Let Your Kingdom Come/Matt Maher), we could sense a change in the atmosphere. People around us were taking notice. After our third song we were approached by a man who asked us if we could pray for his son (around 20 years). He told us that his son had recently been in a hospital due to a concern that he would harm himself. This man told us that he's a believer in Jesus, and he was clearly heart broken over this. Our entire team was able to surround him and plead with God to intervene in the life of his son. A number of our team members prayed boldly and honestly. One of our younger members (Gracen E) was particularly expressive in asking Jesus to reveal his love to this young man. It was a powerful moment to be a part of.
And just so you parents know, your team members were complimented on a number of occasions when we were in the airport. More than one person approached us to say how impressed they were with their singing and their courteous behavior. ????

Since arriving today, the team has been settling in and getting familiar with our host camp, and they've taken the opportunity to get caught up on some laundry. We are looking forward to starting our work and ministry schedule tomorrow. Here are some current prayer requests:
-That God would open the door to effective and fruitful evangelism opportunities whe we are here
-For the protection and health of our team members, leaders and leader kids
-That God would continue to build strong spiritual unity in our team
Thank you for joining us in prayer. We look forward to sending you another update soon.